DIGITAL differentiator
How we created an insightful, info-rich online presence for one of India's leading CLM companies from scratch.
Background
Tata Business Support Services (Tata BSS) is one of India's leading CLM companies. In existence since 2004, Tata BSS has created several long-standing relationships with prestigious global clients over the years.
In early-2015, Tata BSS reached out to White Cloud Brands to create a website that would form the base for their pre-sales and sales efforts in India and other global markets. White Cloud Brands was to create the website from scratch – concept + sitemap + content + design.

Business Challenge
Since the website had to have global relevance (primarily in USA, Europe and India), we had to ensure that

the imagery was region-specific, to make site visitors comfortable
the content addressed concerns of a global audience, and not just of a region/country
Being a B2B company offering services of a technical nature, it was imperative that we understood the client organization in-depth and represented their value proposition, offerings, client benefits and other key information in a manner that was authentic and compelling. Added to this, information for different sections had to be sourced from different senior leaders in the client organization, requiring significant time and effort investment in stakeholder management.
Client Brief
The client wanted the website to

be created in a timeframe of 45 days
build the Tata BSS brand on a standalone basis, yet be in sync with Tata group brand guidelines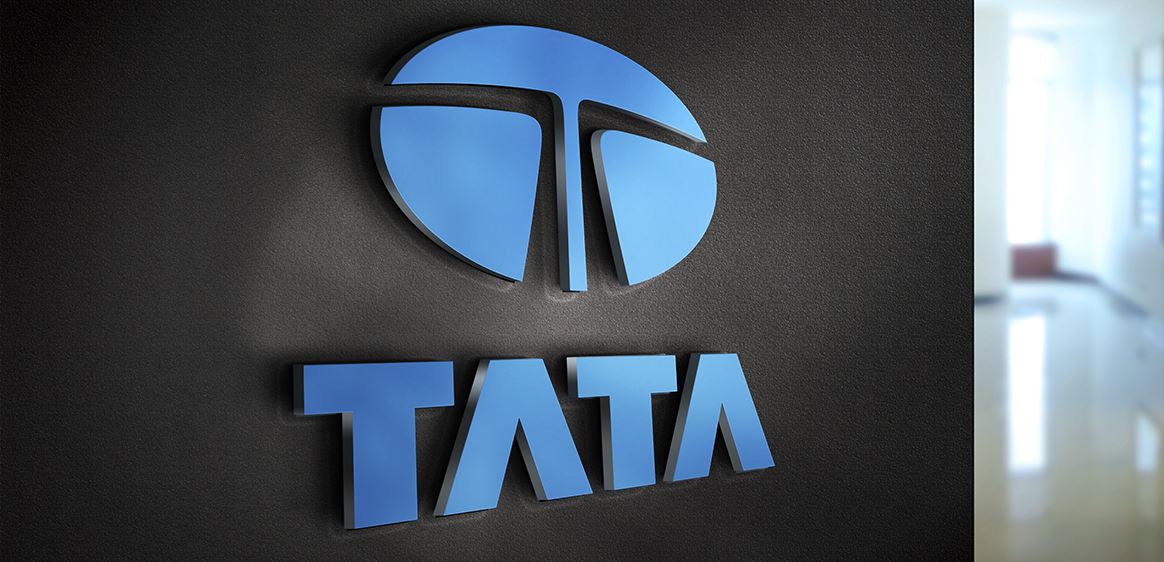 Approach & Concept
Several B2B companies follow an inside-out approach in writing content, often alienating readers in the process. We were clear that each line of content on the Tata BSS website had to 'talk to' prospects and clients – speak their language, address their concerns – and position Tata BSS as a highly client-focused service provider. Be it corporate content, services or industry-specific offerings, we collaborated with the client to re-write the entire content from a prospect's viewpoint.
In terms of visuals, we decided to do away with the kind of staid imagery that several B2B organizations adopt and chose to use slice-of-life images that Tata BSS' prospects and clients could immediately identify with. In addition to helping position Tata BSS as a company that is different and client-focused, this also served the purpose of endearing the brand to prospects and clients.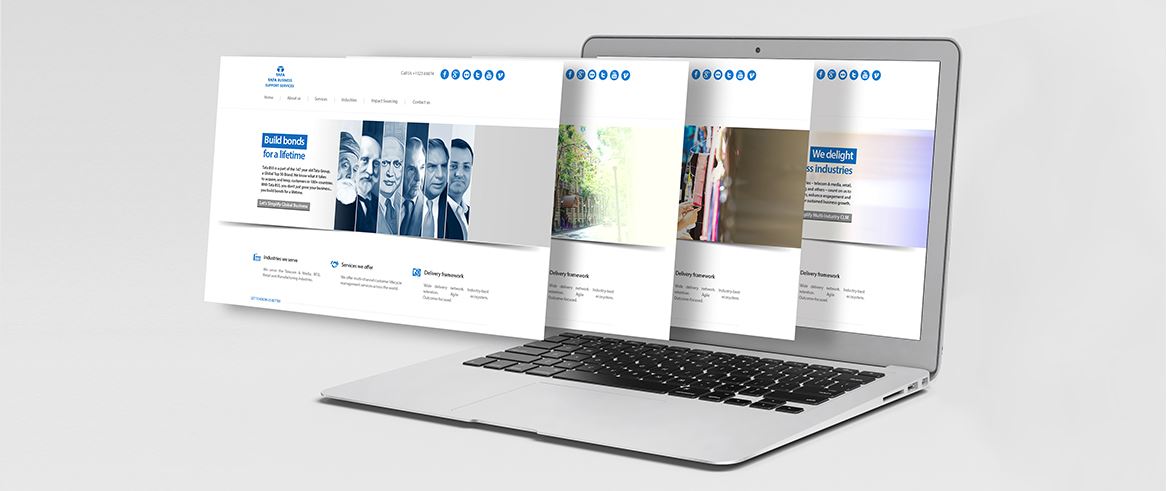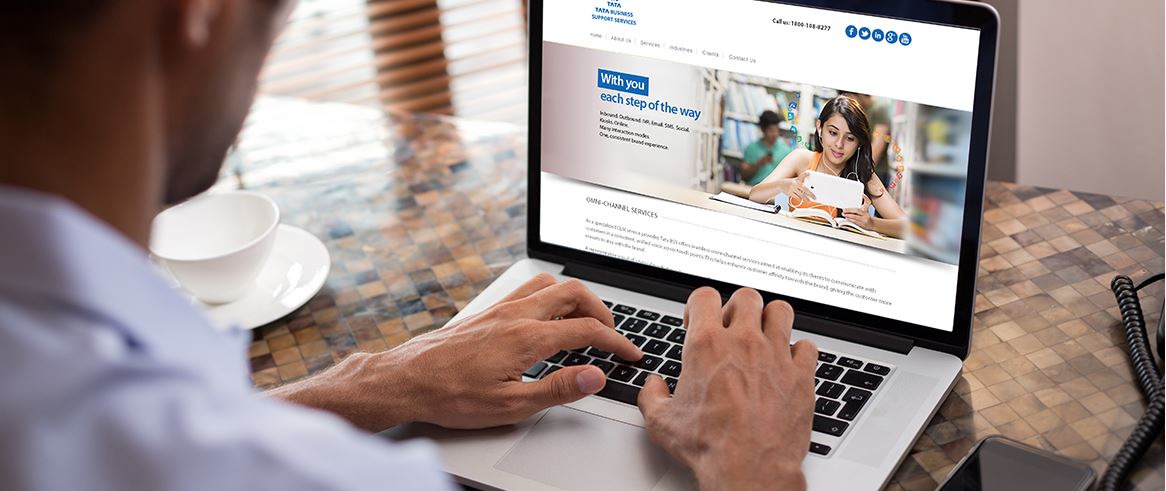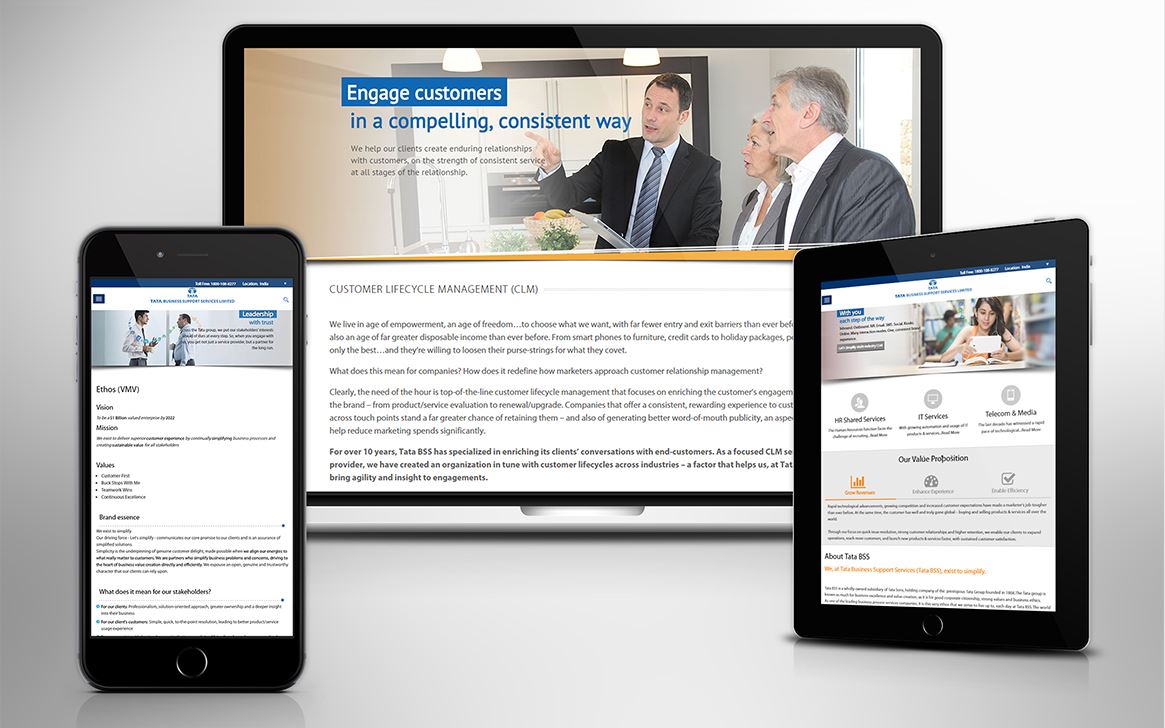 Results
The end-outcome was a website that was differentiated, outside-in, visually-appealing and info-rich. This approach formed a solid base for the client to build their pre-sales, sales and marketing initiatives on. Most importantly, it brought about a transformation in thinking within the organization, where content for diverse collateral (brochures, pitches, case studies, etc.) started getting written from an outside-in perspective.
Testimonial
"White Cloud has done a wonderful job of rebranding our corporate website within stipulated time frame. Deep understanding of customer business and working with business leaders to understand their needs, sets them apart as a valued partner."
Director, Business Development – USA, Tata Business Support Services